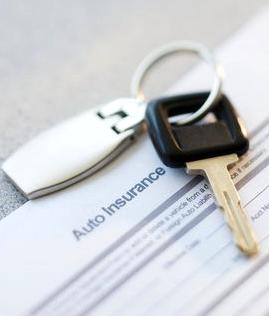 Need another reason to tie the knot with your special someone? How about lower auto insurance rates?
According to a study done by the Consumer Federation of America, marital status plays a significant factor in determining a driver's auto insurance premium.
While this does not seem fair, and perhaps, even discriminatory, the auto insurance industry says its study finds that married couples are overall more responsible than single people, or, how it should be stated more accurately, unmarried people.
However, the logic here seems flawed, as a married couple, with two on the insurance, and good odds of a kids or future kids,  the automobile would get more use: from the couple or family running errands, taking the kids to after-school activities, etc.
Auto insurance is state-mandated.  In WA, a driver must carry a policy of at least $25,000 liability.  The New York Times argues that since state laws regulate auto insurance, auto insurers should be more transparent with how they determine their rates.
Becoming widowed or divorced, having a lower credit score, not having any club memberships (e.g., alumni associations or AAA), or living in a high-risk or car-dense zip code will affect your auto insurance rate, but you won't know by how much.
Therefore, shop around, getting at least three quotes.  Based on these quotes you should be able to find the best deal on auto insurance for your circumstances.
Copyright 2015 The Filutowski Law Firm, PLLC. Disclaimer: This page is intended for general information purposes only and should not be construed as legal advice or legal opinions on any specific facts or circumstances. An attorney-client relationship is not created or continued.