Our Commitment
We are committed to representing individuals throughout the United States in personal injury, products liability, employment, insurance and business disputes. We have represented thousands of clients, recovering millions for their losses and pain and suffering.
We understand your life is busy and the last thing you want is the headache of handling a legal matter. When you hire this law firm, you have a partner to guide you through the complication of law and advise you on your rights.
Dedicated to Protecting Individuals' Rights
Estate Planning
If you have money, real estate, a business interest, pets, children and/or prized personal belongings, you should plan your estate for the future.  If you do not plan your estate before your death, then the laws of the State in which your property and money are located, will govern their … [Read More...]
Personal Injury
If you have been injured, through no fault of your own, we can help you recover compensation for your injuries from the insurance company.  We specialize in the following types of personal injury cases: Product Liability - where the product design or manufacturing was defective, or the product … [Read More...]
Contracts and Agreements
We negotiate and comment a variety of contracts, including: Technology Sales Contracts Non-Compete Agreements Non-Disclosure Agreements Employment Contracts Contracts are the glue of our modern society. Everyone enters into a contract: renters, home buyers, … [Read More ...]
Featured Article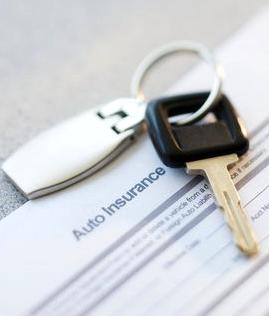 Need another reason to tie the knot with your special someone? How about lower auto insurance rates?
According to a study done by the Consumer Federation of America, marital status plays a significant factor in determining a driver's auto insurance premium.
While this does not seem fair, and perhaps, even discriminatory, the auto insurance industry says its study finds that married couples are overall more responsible than single people, or, how it should be stated more accurately, unmarried people.
However, the logic here seems flawed, as a married couple, with two on the insurance, and good odds of a kids or future kids,  the automobile would get more use: from the couple or family running errands, taking the kids to after-school activities, etc.
Auto insurance is state-mandated.  In WA, a driver must carry a policy of at least $25,000 liability.  The New York Times argues that since state laws regulate auto insurance, auto insurers should be more transparent with how they determine their rates.
Becoming widowed or divorced, having a lower credit score, not having any club memberships (e.g., alumni associations or AAA), or living in a high-risk or car-dense zip code will affect your auto insurance rate, but you won't know by how much.
Therefore, shop around, getting at least three quotes.  Based on these quotes you should be able to find the best deal on auto insurance for your circumstances.
Copyright 2015 The Filutowski Law Firm, PLLC. Disclaimer: This page is intended for general information purposes only and should not be construed as legal advice or legal opinions on any specific facts or circumstances. An attorney-client relationship is not created or continued.
Latest from our Blog
Whether insured or uninsured, you likely have received a medical bill that has shocked you.   You feel blind-sided and want answers.  Yet, you cannot readily find them.  You are given just a summary statement of what number "you owe" or else you will be sent to collections.  You are not alone in your agony…
Latest Testimonials
All I wanted was to settle my case, get what I am due, and get on with my life … [Read More...]
Alexandra Filutowski was quite attentive and prompts with all matters concerning … [Read More...]
I was involved in an auto accident, caused by an uninsured motorist.  It was a … [Read More...]
Nationwide Service
Filutowski Law Firm handles cases throughout Washington State, in Bellevue, Everett, Spokane, Federal Way, Kent,Tacoma Bellingham, Renton, Redmond, Kirkland, Auburn, Edmonds, Puyallup, Lynnwood, Bothell, Yakima, Mercer Island, Kenmore, Issaquah and Woodinville, as well as all cities within King County, Snohomish County, Skagit County, Pierce County, Island County, Western Washington, the Pacific Northwest and the Puget Sound area.
Filutowski Law Firm also handles products liability cases in New York City, Long Island, New Jersey, Tennessee, Chicago, Illinois, Colorado City, Denver, Colorado, and Tampa and Florida.
Alexandra Filutowski
Ms. Filutowski has been committed to representing individuals throughout the United States in personal injury, products liability, employment and breach of contract claims. In addition to bringing justice to her clients, Ms. Filutowski lectures on law at various universities and legal conferences … [Continue Reading...]